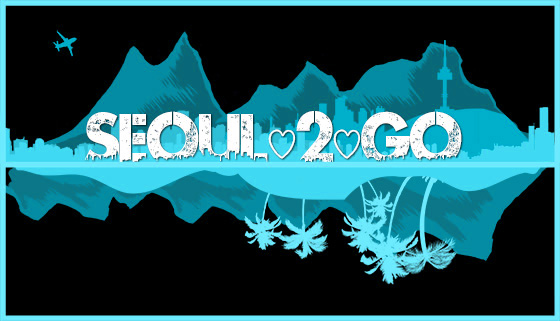 Es war dann doch 1:30 Uhr, bis sie die Party verließen. Sie gingen gerade in die Bathöhle, als sie jemand um die Ecke stehen sah.
"Geht schon vor, ich bin gleich da", sagte Skye und löste sich von der Gruppe.
"Hey Ninja", sagte sie und Taehyung schaute um die Ecke. Er grinste verlegen, doch es war ja auch nicht seine Absicht gewesen sich zu verstecken.
"Ich wollte dir eine gute Nacht wünschen."
Sie standen einander gegenüber, nur wenige Zentimeter trennte sie voneinander. Sie schaute ihn nur an, denn alles, was ihr einfiel, schien irgendwie falsch zu sein. Zum Beispiel, dass keine Nacht gut war, seit sie nicht mehr zusammen schliefen. Sie wollte ihm keine Vorwürfe machen.
"Gute Nacht", sagte sie nur und ein Lächeln umspielte ihre Lippen.
~~~~~~~~~~~~~
In dieser Nacht lag Skye noch lange wach. Länger als ihr lieb war. Sie dachte an die vergangenen drei Wochen, seit sie mit Taehyung bei seiner Familie gewesen ist und wie sich danach alles geändert hatte. Davor war alles wie ein Märchen gewesen. Er war perfekt gewesen. Er hatte sich in ihr Herz geschlichen, ohne dass sie es wirklich bemerkt hatte, doch die vergangenen drei Wochen hatten Spuren hinterlassen. Vielleicht hätte sie geduldiger sein müssen, mehr Verständnis aufbringen können für seine Situation, doch er hatte sie verletzt. Wirklich verletzt. Er hatte sie weggestoßen, ohne dass sie etwas gemacht hatte und Skye kam nicht umhin sich zu fragen, ob so etwas nicht noch einmal passieren würde. Sie wusste, dass Bang Si-Hyuk nicht begeistert von ihr war. Wahrscheinlich sah er in jedem Partner von BTS eine potentielle Bedrohung, doch Skye verkörperte für ihn das Chaosprinzip. Sie war impulsiv und Amerikanerin. Zwei Dinge, die er nicht unter Kontrolle hatte. Wenn es nach ihm gegangen wäre, hätten sie die Promotion noch nicht einmal machen sollen. Wie würde er jetzt reagieren? Und was, wenn er es Tae verbieten würde? Es wäre nicht das erste Entertainment, dass seinen Künstlern eine Beziehung verbieten würde und in Anbetracht der Tatsache, dass BTS Taehyung so am Herzen lag, wusste sie, dass sie den Kürzeren ziehen würde.
"Wieso schläfst du nicht?"
Skye wäre fast vom Luftbett gefallen, als plötzlich London in der Dunkelheit vor ihr stand.
"Jesus!"
"Sorry…" London setzte sich zu ihr. "What's up? Scared that we'll come for you … again?"
Die Amerikanerin lachte. Vielleicht sollte sie wieder Selbstverteidigungskurse machen.
"Taehyung hat mir heute gesagt … dass er mich liebt."
"Was? Aber das ist … awesome! Ihr zwei habt schon eine Weile ein 'Ding', oder? Wir bekommen zwar nicht so viel mit, aber manches schon…"
"Yeah we had an amazing 'thing', aber dann … hat er mich weggestoßen, weil er dachte, dass … keine Ahnung, er sich zwischen mir und BTS entscheiden müsste oder er hatte Angst, dass er so viel für mich empfindet, dass die Band leiden würde."
Sie musste gar nicht Londons Blick sehen.
"Men are stupid."
Danke, jemand der Skye verstand.
"Und heute, hat er mir gesagt, dass er mich liebt und ich sollte glücklich sein, aber alles, was ich mich frage ist: Was, wenn er sich umentscheidet? Was, wenn Big Hit es verbietet?"
Nun legte sich London zu ihr.
"You know love is always uncertain. Es gibt keine Garantie, selbst bei normalen Paaren, deren Beziehung nicht zu einem Skandal führen würde, wenn die Welt davon erfährt. If you're afraid to love then don't love at all."
"Manchmal wünschte ich er wäre ein ganz normaler Mann… Big Hit hat ihm das Leben zur Hölle gemacht, als wir unsere Promotion hatten."
Skye zweifelte gar nicht an seinen Gefühlen, aber wie gesagt, wenn er sich entscheiden müsste, würde er BTS wählen und wenn nicht, würde sie ihm in den Arsch treten, weil sie niemals von ihm verlangen würde seine Karriere für sie aufzugeben.
"Ich kenne Taehyung nicht wirklich, aber ich glaube er ist sehr aufrichtig. Er hat dir seine Liebe gestanden und ich glaube, dass er sich jetzt von niemand mehr aufhalten lässt. Und trotzdem kann es passieren, dass ihr in drei Monaten die Schnauze voneinander voll habt oder in drei Jahren … oder in dreizig. But don't let doubt cloud your happiness."
"Thank you, London."
Und schließlich schliefen sie ein.
~~~~~~~~~~~~~
Am nächsten Morgen war die Party noch Gesprächsthema Nummer 1.
"Skye, hat Chanyeol eine Freundin?", fragte Melissa, so unschuldig wie möglich.
"Nope…"
"Und Sehun?", fragte Blake.
"Ehm … ich weiß, dass er mit jemand ausgegangen ist, ich weiß aber nicht, ob das jetzt etwas Ernsteres geworden ist."
Blake ließ enttäuscht die Schultern sinken.
"Ich finde es schade, dass BTS nicht da waren", kam es von Mi Cha. "Ich hätte gerne Namjoon kennengelernt."
"Oh, er dated im Moment meine Stylistin", sagte Skye.
"Es ist so hart, du steckt da einfach voll drin und weißt alles", bemerkte Blake.
"That's what I do. I drink and I know things."
Tyrion Lannister hatte ihr Leben verändert.
~~~~~~~~~~~~~
Heute ging es für die Band ins Studio. Sie sollten einen Song aufnehmen, einen Song den sie nicht kannten und sie hatten nur sechs Stunden Zeit. Wow. Immerhin waren die Texte schon aufgeteilt, wenn Frau Young da nicht ein paar Stolpersteine reingelegt hätte, die dazu führten, dass die Mädels tauschen mussten.
Es war recht stramm, schließlich sollte es sich ja auch so anhören, als würden sie den Text kennen und nicht von einem Papier ablesen und sie mussten in den Flow reinkommen. Skye schrieb selbst Texte und machte die Beats dazu, deswegen fand sie sich schnell in Liedern zurecht, aber vor allem Blake und Melissa hatten echte Probleme und Suki stolperte auch mehr durch den Song. Aber im Endeffekt waren alle viel zu steif und verkrampft.
"Scheiß drauf, wir machen jetzt eine Stunde Pause", beschloss Skye und alle schauten sie entsetzt an.
"Wir haben nur noch drei Stunden Zeit und du willst Pause machen?", fragte Naomi und Skye sah ihre Pulsschlagader hervorkommen.
"Also erstens: Deadlines in Korea funktionieren eh nicht. Selbst wenn das jetzt ein Ernstfall wäre, würde der Song nicht pünktlich fertig werden. Koreaner sind wie die Italiener Asiens, Zeit ist nicht so wichtig. Und zweitens: Lieber machen wir jetzt eine Stunde Pause und klotzen dann zwei Stunden rein, als dass wir hier drei Stunden rumlungern und nichts auf die Reihe bekommen."
Alle schauten sich etwas unsicher an.
"Können wir dafür … Ärger kriegen?", fragte Blake.
"Nein, unser Song, unser Studio. Zeigt mir einen Song den EXO in sechs Stunden aufnehmen könnte – not gonna happen."
Und so machten sie Pause. Nicht im Studio, nein, Skye führte sie raus an den Hangang und bei dem Restaurant, dass auf dem Weg lag lud Skye die Mädels auf einen Salat ein. Mit zu schwerem Magen würde das auch nicht besser werden mit dem Singen.
Skye liebte den September in Korea. Es war warm, auch noch abends und die Bäume bekamen ihr Herbstkleid. Und dabei sah sie viel zu wenig von Seoul. Und wieso? Weil ihre Freunde sich nicht frei bewegen konnten. Wie vermisste sie die Abende in Hongdae auf einer Roofbar. Vielleicht könnte sie mit den IDOLLs am Wochenende mal ausgehen. Ach halt, da campten sie ja. Bei ihr zu Hause. Super.
Letztendlich machten sie nur 40 Minuten Pause, doch der Tapetenwechsel hatte ihre Motivation gehoben und mit etwas im Magen war man generell glücklicher und so machten sie sich wieder ans Werk.
~~~~~~~~~~~~~
BTS hingegen waren auch im Studio. Sie hatten ein Meeting gehabt und saßen jetzt zum Brainstorming zusammen.
"Was ist los mit dir?", fragte Jin Taehyung.
"Wieso?"
"Du grübelst", bemerkte Jungkook, der es zwar registriert hatte, aber zu faul gewesen ist es anzusprechend.
"Wieso grübelst du?", wollte Jimin wissen. Taehyung zog die Augenbrauen zusammen.
"Es geht um Laila", sagte er nach einem Moment. Nun hob Jungkook den Kopf.
"Wenn du jetzt sagst, dass du es dir anders überlegt hast, bringe ich dich um."
"Nein, habe ich nicht!"
"Was ist es dann?", hakte Jin nach.
"Sie ist … anders. Als hätte sie Angst vor mir. Ich habe sie gestern Abend gesehen und es war als wenn sie … als wenn sie vorsichtiger wäre. Als könnte etwas, was sie sagt alles wieder ändern."
Namjoon, der bisher noch versucht hatte konzentriert zu arbeiten drehte sich auf dem Stuhl zu ihm um.
"Der letzte Monat war hart für sie, Tae. Erst bist du 'A boy with luv' und dann zeigst du ihr die kalte Schulter. Ich sage nicht, dass es einfach für dich war, aber sie kam sich verraten vor. Sie hat dir vertraut und von einen auf den anderen Tag war alles anders. Ich verstehe wieso sie vorsichtig ist."
Taehyung wusste, dass er Recht hatte, er hörte es nur nicht gerne. Er hatte Panik gehabt. Dann kam die Promotion, jeder hat auf ihn eingeredet und er hatte kurz den Boden unter den Füßen verloren, doch nie hatten sich seine Gefühle für sie geändert.
"Und was tue ich jetzt?"
Er wollte nicht, dass es so komisch zwischen ihnen war, dass sie Angst hatte sie zu sein.
"Du erarbeitest dir ihr Vertrauen wieder", kam es von Namjoon.
"Es ist Zeit für eine große Geste", fügte Hoseok hinzu.
"Aber wie?"
"Schritt eins: Hole dir Bang Si-Hyuks Segen", schlug Jimin vor. "Skye wird Angst haben, dass Big Hit eure Beziehung verbietet. Bevor ihr also etwas Ernstes anfangt und dann schiebt Big Hit einen Riegel davor, solltest du das jetzt klären."
"Eigentlich hättest du das klären sollen, BEVOR du ihr deine Liebe gestehst", bemerkte Jungkook, was die anderen zum Lachen brachte.
"Ernsthaft, wenn jetzt etwas schief geht bringt sie dich um und lässt es wie einen Unfall aussehen", vorhersagte Yoongi. Skye hatte eine Insel, man würde Tae nie wiederfinden.
Dieser fand das gar nicht witzig und hätte sich etwas mehr Verständnis von seinen Bandkollegen gewünscht. Es fand sich auch kein Freiwilliger, der mit Tae gehen wollte.
~~~~~~~~~~~~~
Die Pause hatte den IDOLLs gutgetan. Manchmal musste man einfach den Kopf frei bekommen. Beim Lernen war es auch nichts anderes. Man konnte nicht 10 Stunden lernen und davon ausgehen, dass noch irgendetwas hängenblieb.
Nach der Kreativpause kamen sie gut voran und waren sogar innerhalb ihrer vorgegebenen Zeit fertig.
"Nie im Leben hatte ich gedacht, dass wir das schaffen", gab Kendra zu und einige nickten.
Auch Yongmin schien zufrieden, wobei Skye sich fragte, ob er sich darüber freute, dass der Song so gut geworden war oder dass sie so gut zusammengearbeitet hatten. Vielleicht ein wenig von beidem.
"Macht Schluss für heute, ihr habt es euch verdient."
Viele schauten ihn skeptisch an. Yongmin gehörte wohl nicht den Gönnern und die Mädels warteten auf den Haken an der Sache, doch der kam nicht – außer für Skye. Eigentlich waren sie schon fast draußen, als Mia ihr entgegenkam.
"Oh Skye, gut dass du noch da bist."
Die Amerikanerin verzog das Gesicht, doch als sie sich umdrehte lächelte sie.
"Bruno fliegt morgen nach Hause, er wollte den Song fertig machen", erklärte Mia und Skyes Grinsen wurde breiter. Die anderen blieben stehen.
"Du hast einen Song mit Bruno Mars aufgenommen?", fragte Suki neugierig.
"Nein, ich habe einen Song aufgenommen und Bruno hilft mir dabei", erklärte Skye, was jetzt aber auch nicht weniger beeindruckend war. Und plötzlich wollten alle bleiben und zusehen!
"Nein, nein, nein, ich brauche Ruhe – nicht euch", stellte Skye klar, grinste aber.
Skye verschwand in dem Studio und einige IDOLLs fuhren tatsächlich nach Hause, doch London, Suki, Blake und Kendra blieben, um zu spionieren.
"Ich finde das so cool, dass Skye auch ihre eigenen Songs macht, nicht nur die Texte schreibt. Sie ist schon ziemlich talentiert", meinte Blake, als sie noch draußen eine rauchten.
"Ja schon, aber … ich meine das nicht böse, aber wir haben jetzt schon viele dominante Charaktere: Naomi, Kendra, London. Ich habe Angst, dass wir anderen einfach keine Möglichkeit bekommen neben ihnen zu glänzen", sprach nun mal Suki aus, was sie dachte.
"Aber in jeder Band gibt es ruhigere und … unruhigere Personen. Du kannst keine Band nur aus der einen Sorte machen", verteidigte sich London.
"Ja, ich weiß, aber vorher waren wir acht, wenn Skye wirklich dazu kommt sind wir neun. Jedes weitere Mitglied reduziert unsere Zeilen, unsere Aufnahmezeit."
"Aber schau dir BlackPink an, da sind auch 50% dominant", bemerkte Kendra. Suki nickte zögernd.
"Wir bekommen das schon hin. Ja, jedes Mitglied ist jemand mit dem wir alles teilen müssen, wir müssen nur schauen, dass das, was uns das neue Mitglied nimmt, das aufwiegt und das sehe ich bei Skye. Sie ist herzlich, ganz ehrlich? So eine Nummer gestern mit mir und ich wäre draußen gewesen. Schon jetzt schaute sie nicht nur auf sich, sondern auf uns alle. Sie kann toll singen, sie schreibt und produziert und ich sage das jetzt nicht um Naomi zu ärgern, aber ich denke sie wäre auch ein besserer Bandleader."
"Das denke ich auch", kam es direkt von Blake.
"Wir können Naomi nicht alles wegnehmen, sonst ist sie weg", warf Suki ein und machte die Zigarette aus.
Natürlich bemerkte Skye die vier Nudeln, die alle paar Minuten 'zufällig' am Studio vorbeiliefen. Doch sie war hier um zu arbeiten und es gab noch viel zu tun, wenn sie die Chance haben wollte, dass es sogar eines Tages ein IDOLL-Song werden würde. Falls sie denn ein IDOLL werden würde.
"So how's it with the girls?", erkundigte sich Bruno vorsichtig. "Mia told me about some serious drama."
"Yeah well … I mean … I get it. It's a whole new situation and they are eight different characters already and then I'm coming in and … I'm a little complicated myself. So, I get it."
"So you're not giving up?"
"Not yet."
Er grinste sie an, als wollte er noch etwas Freches sagen, ließ es dann aber.
Und plötzlich waren vier Stunden vergangen und die beiden verabschiedeten sich voneinander.
"But you gotta promise, next time you're in L.A. you gon visit!"
"Promise", erwiderte sie und löste sich aus der Umarmung.
Ihr Magen hin irgendwo zwischen den Kniekehlen. Sie hatte heute Mittag nur den Salat gehabt und wünschte sich etwas Ungesundes. Und gerade hatte sie es gedacht, da öffnete sie die Tür vom Studio und Taehyung stand vor ihr, mit einem Pizzakarton von Mr. Pizza. Und es roch so gut!
Er fing sofort an zu grinsen und hob den Deckel ein Stück hoch.
"Mmmmmhmmmmmm", machte er und er hatte so ein Gesicht, das sich immer komplett mitbewegte.
Skye konnte nicht anders und musste lachen.
"Have a nice date", bemerkte Bruno und zwinkerte Taehyung zu.
"Bist du hier, um mich zu füttern?"
"Auch. Komm, wir gehen auf's Dach." Das 'auch' machte ihr Sorgen.
"Auf's Dach?" Skye kannte ja die Fanservice-Aussicht zum Fitnessstudio, doch sie wusste nicht, dass hier etwas auf dem Dach war. Er nahm sie bei der Hand und ging mit ihr zum Fahrstuhl.
Tatsächlich war nicht viel auf dem Dach und diente viel eher als geheimer Raucherort, doch Taehyung hatte eine Matte geholt, Getränke und Kerzen und plötzlich war es der schönste Ort der Welt, um Pizza zu essen.
"Hat die Käse im Rand?", fragte Skye neugierig, doch Taehyung musste nur die Augenbrauen heben.
"Woher wusstest du, dass ich fertig bin?", fragte sie nun eher skeptisch.
"Du bist nicht die einzige mit Beziehungen", erwähnte er.
"Fair enough."
Und so begannen sie zu essen. Tae hatte Traubensaft geholt und Weingläser dabei, damit es edler aussah. Skye fand eben diese kleinen Dinge so schön. Sie brauchte kein Essen in einem tollen Restaurant. Manchmal ja, aber so etwas hier war doch viel intimer. Als Nachtisch hatte er Früchte geholt. Bisher hatten sie noch nicht über das 'auch' gesprochen und vielleicht war es auch besser so. Wenn er jetzt sagen würde, dass das gestern alles ein Fehler war, bestand die Chance, dass sie ihn über die Brüstung schmeißen würde und bis sie den ganzen Papierkram mit der Polizei geregelt hätte, wäre die Pizza kalt gewesen.
"So, what's up?", fragte sie schließlich. Man durfte nicht vergessen, dass Skye eine Frau war und von Natur aus neugierig war. Sie wollte jetzt wissen, was los war.
"Ich wollte mich bei dir entschuldigen für die letzten Wochen."
"Das musst du nicht. Jimin hat mit mir gesprochen und auch Kookie und im Grunde verstehe ich, was dein Problem war … oder ist. BTS sind deine Familie und ja, ich weiß, dass ich nicht die unauffälligste Person bin. Ich bin nicht gut darin meine Gefühle zu verstecken, meine Gefühle für jemand und ich weiß, dass damit ein … erhöhtes Risiko besteht, dass wir … auffliegen und ich weiß, was das für BTS bedeuten könnte."
Er schüttelte leicht den Kopf.
"Du hast mit allem Recht was du sagst und doch war es nicht richtig dich wegzustoßen. Ich hätte aufrichtig sein wollen und als ich dir gesagt habe, dass ich im Moment keine Beziehung haben kann, habe ich danach gemerkt, wie sehr mir etwas fehlt … mir haben meine Gefühle Angst gemacht."
Eigentlich war es traurig, dass er sein Herz nicht einfach frei lassen konnten.
"Ich war heute bei Bang Si-Hyuk", begann er und legte eine Kunstpause ein. Skye hätte ihn würgen können – Taehyung wusste das. Tausend Gedanken kamen ihr in den Kopf. Die letzten Zusammentreffen mit dem CEO waren nicht gerade toll gelaufen und noch immer wusste sie nicht so richtig, was sie ihm eigentlich getan hatte.
"Ich habe ihm gesagt, dass ich Gefühle für dich habe und dass ich es mir nicht verbieten lassen werde dich zu sehen."
Wieder folgte eine Kunstpause. Skye traute sich nicht zu fragen was er gesagt hatte, weil sie gar nicht wusste, ob sie die Antwort dazu hören wollte.
"Und er hat gesagt, dass es in Ordnung ist."
Okay, alles klar, dies musste ein Traum sein.
"Er hat was?!"
"Er hat gesagt, dass alles was er wollte war, dass ich mich für uns einsetze. Er sagt, dass er jetzt weiß, dass es etwas Ernstes ist und kann es respektieren. Solange ich mir vom Entertainment eine Beziehung verbieten lassen würde, könnte es keine wahre Liebe sein, aber Liebe stellt er sich nicht in den Weg. Er möchte mit uns am Montag essen gehen."
Skye konnte gar nicht glauben, was er da sagte.
"Warte", sie begann zu grübeln. "All die Zeit hättest du ihm nur sagen müssen, dass du aufrichtige Gefühl hast und er hätte uns nicht das Leben zur Hölle gemacht?"
Taehyung nickte nachdenklich, da haute Skye ihn leicht.
"Na toll, du Arsch! Nur weil du keine Eier gezeigt hast, haben die unsere Promotion versaut!"
Er schob schützend die Arme, lachte aber dabei.
"Entschuldige, dass ich in solchen Dingen nicht so bewandert bin!"