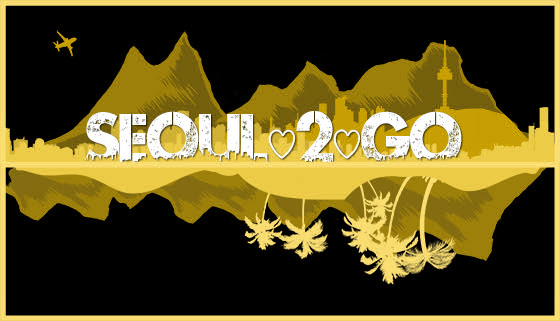 Sie waren kaum bei ihm durch die Haustür, da zog er sie schon zu sich und küsste sie. Skyes Körper reagierte automatisch auf ihn, was ihn nur noch mehr anspornte. Er hob sie hoch und setzte sie auf die Küche.
"Weißt du was ich weiß finde?", raunte er ihr heißer zu. Als wäre Skye noch in der Lage zu antworten!
"Das du bald meine Chefin sein wirst", antwortete er und schob ihr Kleid nach oben.
Puh. Eine halbe Stunde später saßen sie nackt auf seiner weißen Ledercouch und rauchten eine Zigarette, während Seunghyun ihnen Whiskey nachfüllte. Skyes Beine lagen über seinen und er streichelte sie sanft, so dass sie eine Gänsehaut bekam.
"Weiß Ji das mit uns?"
"Uns?", er grinste. "Eigentlich gibt es ja nichts zu wissen, aber nein, ich denke nicht."
Es war erstaunlich, dass es sie es so lange so geheim halten konnten. Schließlich wusste es Mia. Jungkook war nun nicht der große Gerüchteverbreiter, aber Mia war Jis beste Freundin. Skye hatte keine Lust, dass es später deswegen zu Diskussionen zwischen ihnen kommen würde. Sie und Ji waren schon lange nicht mehr zusammen, aber Rationalität lag ihm nicht immer.
"Machst du dir Gedanken?", fragte er und seine Hand wanderte in tiefere Regionen.
"Nein." Es war nur eine halbe Lüge. Sie machte sich viele Gedanken, doch wie Jiyong darauf reagieren würde, dass sie mit Seunghyun schlief war das geringste Problem.
"Hattest du vorhin nicht gesagt wir könnten etwas gegen das Röst-Aroma machen?"
Seunghyun fing an zu lachen und nahm sie dann in die Arme, um sie nach oben ins Bad zu tragen.
~~~~~~~~~~~~~
Viel zu spät schliefen sie tatsächlich und Skye wurde von einem merkwürdigen Traum heimgesucht. Sie stand im Stade de France, in Paris, auf dem BTS Konzert. So wie sie es im Juni gemacht hatte. BTS sangen gerade 'Best of me' als jemand sich neben Skye stellte und seine Finger in ihren vergrub. Verwundert schaute sie zur Seite und fand Jongin, der mit einem Lächeln zur Bühne schaute.
"Gemeinsam das Konzert des Freundes besuchen: Relationship Goals", sagte er amüsiert. Darüber musste sie nachdenken. Doch langsam kam die Erinnerung wieder. Sie war weder mit Jongin zusammen, noch mit Taehyung, sie waren zu dritt in einer Beziehung! Dirty! Aber wie süß, dass sie zusammen auf das Konzert gegangen waren! Skye schaute lächelnd zu Jongin.
"Du siehst glücklich aus", stellte Jongin fest.
"Ich hatte nicht gedacht, dass wir es hierherschaffen", erklärte sie und schaute wieder zur Bühne. Sie glaubte, dass Tae öfters in ihre Richtung schaute, aber wahrscheinlich war es Zufall, bei 60.000 Menschen musste man ja irgendwo hinschauen.
"Meinst du er weiß wo wir stehen?"
"Vielleicht."
Skye wusste, dass die Jungs oft von hinter der Bühne lunzten und versuchten Leute im Publikum zu finden. Oft gelang es ihnen auch, wobei sie auch oft die Assistenten fragten wo wer saß. Doch bei so einer großen Halle? Und sie hatten keine Sitzplätze. Mit Jongin – oder auch mit Taehyung – irgendwo hin zu gehen, zog oft zu viel Aufmerksamkeit auf sich. Deswegen hatten sie sich erst beim Eröffnungssong in das Stadion geschlichen, Jongin mit Kaputzenpulli und Mundschutz. Immerhin war es nicht so warm, Paris im Juni eben … es war praktisch fast Winter.
Es folgte Jimins Solo.
"Jup, er weiß wo wir sind", meinte Jongin und zeigte Skye sein Handy.
'Ich kann euch seeeeeheeeen' – darunter ein Bild auf dem Tae versuchte gruselig zu gucken.
"Alles klar…"
~~~~~~~~~~~~~
Skye wachte von dem Geruch von Kaffee aus. Das war komisch. Zuerst wusste sie nicht so richtig wo sie war, doch als sie die Augen aufschlug erinnerte sie sich. Seunghyun hatte ein Tablet in der Hand.
"Frühstück im Bett?" Sie streckte sich und fuhr sich durch die Haare.
"Ich habe Croissants und hartgekochte Eier …, weil ich weiß, dass du drauf stehst…"
Er grinste verwegen.
"Viel wichtiger ist, was du mit diesem Kaffee gemacht hast."
Sie nahm sie Tasse und nippte vorsichtig.
"Oh!"
"Gut, huh?"
"Also ich denke wir sind jetzt vom OWB zum Bed & Breakfast aufgestiegen." Im wahrsten Sinne des Wortes.
"OWB?"
"Oppa with benefits … na ja eigentlich ja nun T-oppa with benefits."
"Und ich hatte schon gehofft du hattest das vergessen …"
"Ich habe dir gestern schon gesagt, dass ich gar nicht so betrunken war!", verteidigte sie sich.
Und so frühstückten sie im Bett. Skye hatte keine Lust wie der in das Cocktailklein von gestern Abend zu schlüpfen und bekam von Seunghyun eine Jogginghose und ein Shirt. Beides war ihr natürlich völlig zu groß. Die Jogginghose schob sie zu den Knien hoch und das Shirt ließ sie über eine Schulter hängen und vorne steckte sie es in die Hose. Wenn Billie Eilish so rumlaufen würde, wäre es Fashion.
"Du siehst so … niedlich aus."
Er sagte das, als wäre es etwas Schlechtes.
"Hast du noch ein Kappie?"
Er grinste und zog sie zu sich.
"Es ist gut, dass du so wandlungsfähig bist. Du hast unheimlich viele Gesichter, so sexy zu niedlich."
"Und welches gefällt dir am besten?" Ja, es war schon Flirten, Skye merkte es.
"Das nackte." Und damit zog er ihr das Shirt wieder aus.
~~~~~~~~~~~~~
Und dann war es doch irgendwie 11 Uhr, als Skye von ihm loskam. Ob sie sich Sorgen machte, dass das mit Seunghyun doch eine Richtung einschlagen könnte, die sie eigentlich nicht wollte? Natürlich. Schon jetzt merkte sie, wie sich ihre Beziehung änderte. Sie flirteten und es war auch mehr als nur Sex. Er hatte ihr Frühstück ans Bett gebracht! Könnte sie sich eine Beziehung mit Seunghyun vorstellen? Auf gar keinen Fall. Es war schön so wie es im Moment war, aber grundlegend würden sie in einer Beziehung nicht funktionieren und mal abgesehen davon war ihr Hirn und ihr Herz auch voll mit Taehyung.
Die Amerikanerin nahm die U-Bahn zu Apgujong. Seunghyun hatte angeboten sie zum Najima zu fahren, doch sie wollte vermeiden, dass sie jemand sah. Wenn sie eines begriffen hatte, dann das diese Stadt überall Augen hatte. Schlimm genug, dass sie Seunghyuns Klamotten anhatte. Wieder. Allerdings sah sie wirklich süß aus. Wie sagte Seunghyun zum Abschied? Barbie goes Ghetto.
Sie saß mit Kopfhörern in der U-Bahn. Die Kopfhörer hatte sie auch on Seunghyun genommen. Armer Kerl. Sie liebte es in Seoul U-Bahn zu fahren und es war viel entspannter, als sich durch den Stadtverkehr mit dem Auto zu boxen. Einmal musste sie umsteigen und dann führ die U-Bahn über den Hangang. Noch immer fand Skye es schön und schaute aus dem Fenster. Nie würde sie sich wirklich an Seoul gewöhnen. Es roch anders in der U-Bahn und es gab Essen und kleine Läden. Bevor sie die U-Bahn verließ holte sie 50 Walnuss Kuchen – Hodugwaja. Sie sahen aus wie Walnüsse und waren eine Mischung zwischen Pancake und Donut und waren mit Walnussstückchen gefüllt. Sie rochen toll und waren am besten, wenn sie warm waren, aber sie wollte im BTS Dorm vorbeischauen, bevor sie Morgen für zwei Wochen weg sein würden. Jetzt mussten die Walnussdinger nur bis zum Dorm überleben.
Skye nahm sich etwas Zeit, um über die Karosugil zu schlendern. Viel zu wenig Zeit verschwendete sie mit Nichtstun. Nun wohnte sie um die Ecke vom Namhansanseok und vielleicht würde sie mal wieder die Zeit finden eine Photosession mit Seoul zu machen.
Bis sie beim Auto ankam hatte sie dann auch noch Toppoki und Gimbap besorgt. Es war praktisch das letzte Abendmahl, denn Skye ging nicht davon aus, dass die Sänger koreanisches Essen auftreiben würden in den nächsten zwei Wochen. Zum Glück waren sie recht offen anderem Essen gegenüber, doch Essen aus der Heimat war immer noch Essen aus der Heimat. Auf Tour aßen sie fast ausschließlich koreanisch, das war bei EXO auch so gewesen. In Großstädten war es nun auch kein Problem koreanisches Essen zu finden. Gut einmal würden sie koreanisch Essen gehen können.
Und so fuhr sie los in Richtung Fabrik. Herr Bang hatte ihr geschrieben, dass sie heute keine Termine mehr hatten, nur das was jeder für sich plante. Sie rief Jungkook an, doch er war schon im Dorm und er sagte, dass bis auf Yoongi alle tatsächlich da waren.
Inzwischen fühlte es sich komisch an in die Bathöhle zu fahren. Es fühlte sich fremd an, dass sie hier die Fremde war, dabei war es so lange ihr Zuhause gewesen. Es war schwer zu erklären, schwer zu greifen.
Skye stellte den Wagen auf ihren gewohnten Parkplatz und machte sich dann dran die ganzen Sachen nach oben zu schaffen. Jungkook kam ihr auf halbem Weg entgegen, um ihr zu helfen.
"Wow läufst du schnell! Der Security hat mir Bescheid gesagt, als du reingefahren … wie siehst du denn … ah."
"Kein Ton", warnte sie. Es war furchtbar, dass er so gut darin war eins und eins zusammen zu zählen.
"Aber … süß."
"Ja, ja, hör auf zu schleimen und lauf. Vamos!"
"Aha! Wir fliegen nach Spanien!" Nicht alles war ein Hinweis.
"Nein."
"Aber irgendwo hin, wo man Spanisch spricht?"
"Nope."
Genervt schaute er über die Schulter.
"Hey, jetzt kannst du schon ungefähr 1/3 der Welt ausschließen!" Skye wusste gar nicht wieso er sich beschwerte. Immerhin wusste er, dass Südamerika, bis auf Brasilien, ausgeschlossen war und Südamerika war riesig!
Die beiden erreichten die Tür. Jimin lag auf der Couch, doch sobald sie das Dorm betraten schoss er nach oben.
"Hast du Essen geholt?!"
"Ja, nur ein wenig zum Naschen."
Jimin sprang über die Couch, um zu gucken was es da gab und auch die anderen kamen nach und nach – die magische Anziehungskraft von Essen. Jin machte sich sofort daran das Toppoki aufzuwärmen und die Walnuss Küchlein steckte er kurz in den Backofen, da auch die anderen wussten, dass sie warm besser schmeckten.
"Das ist total lieb." Jin zwinkerte ihr zu.
"Ja und das Outfit ist auch sehr fresh", bemerkte Jimin. Dabei versuchte seine Freude über das Wort 'fresh' zu verbergen.
"Das Shirt will ich aber wiederhaben", meldete sich Kookie, der ihr damit praktisch ein Alibi gab.
Sie setzten sich an die Küchentheke, als Jin mit dem Essen fertig war. Taehyung wollte sich neben Skye setzen, doch Jungkook und Jimin waren schneller und nahmen die Amerikanerin in die Mitte. Taehyung sagte nichts, doch man sah einen leicht motzigen Ausdruck in seinem Gesicht. Sie musste an den Traum heute Nacht denken und fing an zu kichern.
"Huh? Was ist mit dir?" Jungkook schaute sie überrascht an.
"Ach … ich hatte heute Nacht nur einen interessanten Traum …"
Damit schauten alle zu Taehyung, dessen Gesicht etwas röter wurde.
"Was?!" Er wusste gar nicht um was es ging.
"Relationship goal", sagte Skye nur und nahm die Toppoki.
"Man sollte euch in BTM umbenennen", bemerkte Skye, nachdem sie das ganze Essen verdrückt hatten.
"BTM?", fragte Jimin.
"Bangtan Mettugi", erklärte Skye. Mettugi hieß Heuschrecke. Die Sänger fingen fröhlich an zu lachen.
"Man sollte nie den Hunger von Männern im Wachstum unterschätzen", erklärte Hoseok.
"Wachstum … ist klar."
"Wieso trinken Mäuse keinen Alkohol?", fragte nun Jin in die Runde, u. m vom Thema abzulenken. Alle schauten sich fragend an, es würde wieder so ein doofer Witz werden
"Weil sie Angst vor dem Kater haben!"
Es war so doof, sie mussten einfach alle lachen.
So saßen sie eine Weile zusammen und plauderten fröhlich.
"Skye, kannst du uns denn wenigsten einen Hinweis geben wo wir hinfliegen?", bettelte Jimin mit Rehaugen.
"Was haltet ihr davon: Ihr sagt mir, wo ihr gerne hinfahren würdet und ich sage euch, ob einer richtig gelegen hat?"
Das fanden sie fair, aber um ihre Chancen zu vergrößern, schrieben sie auch Yoongi an.
"Ich würde gerne nach Island", kam es als erstes von Namjoon.
"Ich würde Russland cool finden, Moskau und St. Petersburg sollen traumhaft sein", meinte Jungkook, der ja wusste, dass es kein spanisch sprachiges Land war.
"Ich wäre für Argentinien. Buenos Aires … und das Essen soll so lecker sein", schwärmte Taehyung, doch nicht lange.
"Es ist kein Land in dem man Spanisch spricht", sagte Jungkook und Tae fiel der Kiefer runter.
"Kannst du mir diese Information nicht vorher geben?!"
"Habe ich, aber du warst damit beschäftigt Skye anzustarren!" Die anderen nickten in Zustimmung.
"Also ich hab … also mit Sicherheit habe ich nicht …" Doch es war die Art Situation, in der man es nur noch schlimmer machen konnte.
"Ich würde gern nach Hawaii", sagte Jin und alle fingen an zu stöhnen.
"Aber da waren wir doch schon!", beschwerte sich Jimin.
"Ja und? Ich würde trotzdem gerne noch mal nach Hawaii … vielleicht fahren wir ja nach Hawaii, weil es so offensichtlich wäre, dass keiner damit rechnet!", verteidigte der Ältere seine Entscheidung.
"Ich bin für Las Vegas oder die Westküste. Ich denke es wäre spannend dort mehr Zeit zu verbringen", sagte Jimin, wobei Skye Vegas für die nächsten 10 Jahre von ihrer To-Do Liste gestrichen hatte.
"Yoongi schreibt er würde gerne nach Italien … wegen dem Wein", las Namjoon die Nachricht seines Bandkollegen vor.
Alle schauten erwartungsvoll zu Hoseok.
"Ach, es ist so schwer!" Er schien sich nicht mit sich selbst einigen zu können. "Ich denke Bali wäre toll. Es gibt Kultur und Dschungel und Strand…"
"Und Penisse …"
Zu spät merkte Skye, dass sie ihren Gedanken laut ausgesprochen hatte und alle schauten sie fragend an.
"Ernsthaft? War noch keiner auf Bali? Da kann man überall Penisse kaufen … als Souvenir."
"Und? War einer von uns richtig?", fragte Namjoon, um von den Penissen abzulenken.
"Noch nicht einmal annähernd", erwiderte die Amerikanerin und alle seufzte enttäuscht.
Kurz darauf, die Runde spekulierte noch immer, wohin ihre Reise morgen gehen würde, vibrierte Skyes Handy in der Hosentasche. Sie zog es raus und sah, dass es eine Nachricht von Taehyung war. Fragend schaute sie auf, doch er schüttelte nur mit dem Kopf. Ok. Sie öffnete die Nachricht.
'Schau nicht zu mir. Verhalte dich unauffällig.' Ah ja … CSI Bangtan im Einsatz. Es folgte die nächste Nachricht.
'Tu so als würdest du auf Toilette gehen und warte in meinem Zimmer.'
Sie fing schon an zu schreiben, wieso sie nicht einfach gemeinsam hochgehen könnten, wenn er reden wollte. Schließlich wusste doch jeder hier was los war, doch sie löschte den bereits geschriebenen Text. Mit Logik kam man bei Tae nicht immer weiter.
Skye entschuldigte sich also kurz und ging hoch. Als zwei Minuten später Taehyung ebenfalls nach oben ging, war allen klar was Sache war. Wie zu erwarten.
Sie saß auf seinem Bett. Gerne hätte sie an seinem Kopfkissen gerochen, aber das wäre wohl zu komisch. Wenn BTS morgen für zwei Wochen weg wären, könnte sie einfach herkommen und sein Kissen mitnehmen. Es roch so schön nach ihm …
Als sich die Tür öffnete versuchte Skye so zu tun, als hätte sie keine merkwürdigen Gedanken gehabt.
"Was gibt's?"
"Lala", er setzte sich neben sie. "Ich möchte einen Wunsch einlösen."
"So so, du hast einen Wunsch frei?"
"Ich habe sogar zwei Wünsche frei, aber ich brauch erst mal nur einen", erklärte er ihr, als würde das völlig auf der Hand liegen.
"Wieso genau hast du zwei Wünsche frei?" Skye wollte nur sicher gehen den tiefen Sinn zu verstehen. Seine Augen wurden groß – wieso wusste sie das nicht?!
"Weil ich dir zweimal das Leben gerettet habe!"
"Ah ja … oh-kay. Ehm … wann genau hast du mir zweimal das Leben gerettet?"
Taehyung setzte seinen altklugen Blick auf, all das lag doch völlig auf der Hand.
"Einmal als ich dich vor EXO gerettet habe, an dem Tag wo du wieder ihre Assistentin werden solltest und du nicht hin wolltest-"
"Ich würde das eher als Kidnapping bezeichnen, aber gut …"
Tae achtete gar nicht auf den Einwand.
"Und dann, als du am Haus am See warst."
Okay, das ließ sie sogar gelten, aber …
"Da war Namjoon auch dabei. Hat er auch einen Wunsch frei?"
Man sollte schon einen Überblick haben wo welche Wünsche noch offen waren.
"Ja also .. eigentlich …"
Damit hatte sie ihn aus dem Konzept geworfen, aber nur kurz.
"Das tut nichts zur Sache, es geht ja gerade um meinen Wunsch und in Anbetracht der unvorhersehbaren Gefahren, auf die ich mich die nächsten Wochen begeben werde, wünsche ich mir einen Kuss. Als … Glücksbringer."
Skye konnte nicht anders als grinsen. So gerne hätte sie einen Fingerhut dabeigehabt.
"Einen Kuss also …"
Sie beugte sich zu ihm und küsste seine Wange. So hatte Taehyung sich das aber nicht vorgestellt. Skye blieb jedoch in seiner Nähe und ihre Blicke trafen sich zuerst, dann ihre Lippen. Taehyung zu küssen war wie eine Explosion. Er war sanft und liebevoll, es war intensiv und ihr Herz schien ihr aus der Brust zu springen. Tief in ihr fühlte sie sich etwas dreckig nach der Nacht mit Seunghyun, aber er und Tae waren genau so wenig miteinander zu vergleichen, wie Birnen und Äpfel.
Taehyung hob sie auf seinen Schoß. Bei jedem anderen wäre das eine Situation die völlig aus dem Ufer laufen würde, aber nicht bei Taehyung. Zwar hielt er sie fest, doch seine Hände gingen nicht auf Wanderschaft, begannen nicht sie auszuziehen, doch hielten sie Skye so fest, dass so dachte, er würde sie nie mehr loslassen.
Als sie den Kuss beendeten waren sie beide schwer am Atmen. Tae ließ sie noch immer nicht los.
"Ist es komisch, wenn ich sagen würde, dass ich den Rest meines Lebens nichts anderes machen könnte?"
"Na ja … ich hoffe schon, dass wir noch ein paar andere Sachen machen … irgendwann", erwiderte sie und seine Wangen wurden noch röter.
"Sofern du denn Bon Yoyage überlebst. Du bist ganz oben auf der Liste von Leuten, die sich wahrscheinlich verletzen oder umbringen werden."
"Was?!" Blankes Entsetzen stand ihm ins Gesicht geschrieben.
"Entschuldige, du bist eben etwas schusselig."
"Ich?!"
~~~~~~~~~~~~~
Die anderen in der Küche wussten natürlich was los war.
"So viel zum Thema 'Ich brauche Abstand' …", murmelte Jimin vor sich her.
"Ja, ist ein wenig, als könnten sie nicht mit, aber auch nicht ohne einander", sagte Namjoon und schaute die Treppe hoch. Manchmal war es so. Und es war ja auch nicht so, als wären sie beide die unkompliziertesten Personen dieser Welt. Tae … Tae war … er fand gar keine Worte dafür. Tae war Tae. Viele verstanden ihn nicht, nicht wirklich. Klar, er war höflich und liebenswert, wenn sie unterwegs waren, doch die wenigstens verstanden ihn wirklich. Erstaunlich war, dass Skye ihn zu verstehen schien. Und Skye? Er selbst konnte sich kaum in ihre Rolle einfühlen. Wie musste es sich anfühlen, wenn man seine ganze Familie verlor und dann plötzlich durch einen glücklichen Zufall zu einer der reichsten Frauen des Planeten wurde? Er verstand wieso wie sich von Tae verraten fühlte, auch wenn es nicht seine Absicht gewesen war. Andererseits hatte Taehyung seine ganz eigene Art mit der Situation umzugehen. Skye hatte zwar gesagt, dass sie Abstand bräuchte, doch was machte er? Er zeigte ihr, dass er da war. Bedingungslos.
Da waren sie nun, zwei Personen, die unterschiedlich und gleich waren. Die Frage war nur: Waren sie das Beste, was ihnen hätte passieren können oder das Schlimmste?
"Bin ich nicht!"
"Bist du wohl!"
"Nein!"
"Doch!"
"Nein!"
"Doch, doch, doch!"
Namjoon wurde aus seinen Gedanken gerissen, als die beiden zeternd die Treppe runterkamen.
"Sie hat gesagt ich wäre schusselig!" Hilfesuchend schaute er zu seinen Bandkollegen. Irgendeiner würde ihn doch verteidigen.
"Ehm … ja … und über was streitet ihr euch genau …", kam es von Jungkook und die anderen fingen fröhlich an zu lachen. Taehyung schaute entsetzt.
"So schusselig bist du nicht – Jimin ist schusseliger", wand Hoseok ein. Nun hörte Jimin auf zu lachen, doch Taehyung schaute auch nicht viel fröhlich als zuvor.
Schließlich war es an der Zeit sich zu verabschieden. Jungkook würde heute Nacht im Dorm schlafen. Skye drückte ihn an sich.
"Be safe …" Sie meinte das!
"Kein Problem … also …"
Skye hob erwartungsvoll die Augenbrauen. Was würde jetzt kommen?
"Schau das Pan den anderen nicht zu viel wegfrisst, er ist sehr gierig. Und der Gärtner wollte sich im Vorgarten um das Bett rechts kümmern, wo zu wenig Sonne hinkommt. Und denkt daran, dass alle Türen und Fenster verschlossen sein müssen, sonst funktioniert die Alarmanlage nicht. Des Weiteren habe ich dir eine Einkaufsliste an den Kühlschrank gehängt, wenn ich wiederkomme habe ich bestimmt Heißhunger."
Skye starrte ihn an.
"Oh-kay…"
"Findest du das nicht komisch?", flüsterte Jin Hoseok zu.
"Nein", erwiderte der Rapper grinsend.
~~~~~~~~~~~~~
Gegen 16 Uhr war Skye von der Fabrik losgefahren. Nun saß sie Zuhause, Artemis lag auf ihrem Schoß während die zwei kleinen Kater sich raufend über den Teppich kugelten. Es war komisch. Es war nicht so, als würden sie und Jungkook immer reden oder er war ja auch nicht immer da, aber dann irgendwie … schon. Dabei hatte sie das Haus kaum für sich alleine gehabt, seit sie hier eingezogen war. Sie könnte sich einen schönen Fernsehabend machen oder lesen oder …!
Sie setzte Artemis ab. Das Kätzchen schaute sie kurz finster an, was ihr denn einfallen würde aufzustehen und rollte sich dann zusammen. Skye hatte alle Angestellten nach Hause geschickt und war ganz alleine.
Eine halbe Stunde später lag sie in ihrer Badewanne. Sie hatte sich Spaghettini Alio e Olio gemacht und einen Salat, welches gemeinsam mit einem Glas Rotwein und Baguette auf ihrer Badewannenablage stand. Auf dem Stuhl hatte sie ihren Laptop abgestellt und die Umbrella Academy angemacht. Perfekt! Wie schön konnte ein Abend noch werden? Sie brauchte keinen Mitbewohner oder einen Typen, der total ignorierte, dass sie Abstand brauchte.
"Skye?"
Sie verschluckte sich fast am Rotwein. Was machte denn Jiyong jetzt hier? Wieso hatte sie die Tür auf ihrem zwei Hektar Grundstück mit Sicherheitspersonal nicht abgeschlossen?! Sie rutschte tiefer in die Badewanne, in der Hoffnung das Ji sie nicht sehen würde.
"Ernsthaft?", hörte sie ihn nur sagen und tauchte auf.
"Weißt du, du kannst auch mal anrufen! Comin' in here like you own the place!"
Die Amerikanerin war nicht wirklich sauer. Schließlich hatte sie etwas mehr als eine Stunde Zeit für sich gehabt – was will man mehr.
"Ich habe angerufen, wo ist dein Handy?"
"Unten …"
"Dann kannst du es ja gar nicht hören", stellte er fest.
"Manche würden es als Hinweis sehen, wenn jemand nicht ans Telefon geht."
"Skye, wir haben Wichtiges zu besprechen!"
Sie seufzte und griff nach ihrem Handtuch, doch Jiyong stand immer noch in der Tür.
"Ehm … kannst du dich umdrehen?"
"Ach so, sorry … ich dachte, weil es ja nichts ist, was ich noch nicht ge- … vergesse es."
Er versuchte noch die Kurve zu bekommen – vergebens. Immerhin ging er in den Flur, bis Skye sich angezogen hatte.
Zuerst machte sie ihm etwas zu essen. Sie hatte noch unheimlich viele Nudeln übrig. Nudeln! Nie würde sie es schaffen das richtige Maß dafür zu finden. Und dann holte sie noch eine Flasche Wein.